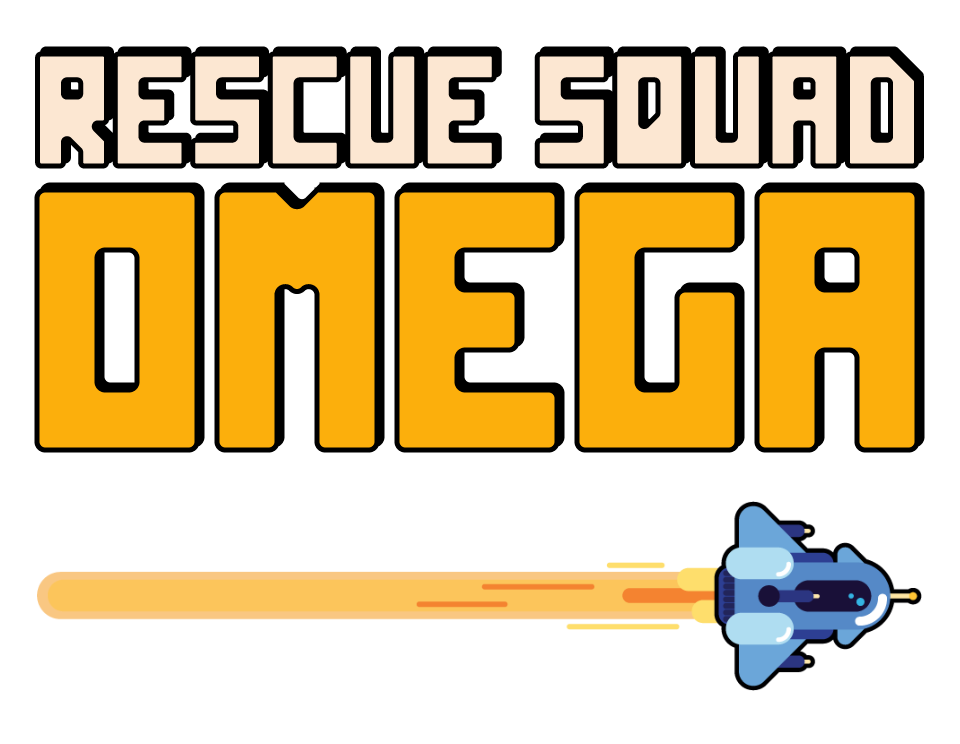 Rescue Squad Omega
A downloadable game for Windows, macOS, and Linux

Rescue Squad Omega is a rogue like deck building game in space. For reasons still unknown, you are the last hope for the galaxy (the known parts anyways) and sent on a very special rescue mission. Fight your way through enemies of ever-increasing strength while picking up new crew members and capabilities along the way.
It's gonna be a hard journey, Captain!

FEATURES:
Build a deck dynamically while travelling through space

Choose your cards with care! Loot cards to add to your deck from defeated enemies. Find and use powerful synergies to your advantage to defeat increasingly harder foes.
Discover new crew members

While travelling through interstellar space, you will meet or hire powerful allies that will lend their special skills to your cause and make you even stronger.
A new experience every time

Whenever you start a new mission to save the galaxy, you will find yourself traveling a new path and visiting other planets. Who will you meet this time? Will you take the easy path and huddle through, or will you risk it all to find those special ship upgrades?

This game is still in development!
| | |
| --- | --- |
| Status | In development |
| Platforms | Windows, macOS, Linux |
| Rating | |
| Author | CriticalScrewUp |
| Genre | Card Game |
| Tags | 2D, Colorful, Deck Building, Roguelike, Sci-fi, Singleplayer, Space, upgrades |
| Average session | About an hour |
| Languages | English |
| Inputs | Keyboard, Mouse |
| Links | Twitter |
Purchase
In order to download this game you must purchase it at or above the minimum price of $5 USD. You will get access to the following files:
rescue-squad-omega-windows.zip
38 MB
rescue-squad-omega-windows32.zip
35 MB
rescue-squad-omega-mac.zip
38 MB
rescue-squad-omega-linux.zip
42 MB
Comments
Log in with itch.io to leave a comment.
Last update over 6 months ago, has this game been abandoned?
No, I am still working on it, but yeah I had let's call it a motivational rough patch over the last few months, but I am picking up steam again and hope I can get sector 3 up and running by the end of the year (chances are 50/50) Also some UI improvements and other small things are coming. Had a lot of it done for a while, but felt like it wasn't enough for an update yet.
I will not abandon this project until I feel like it is in a finished state (and I am still a good bit away from that), just had to prioritise a few other things for a while, sorry about that.
Also sorry I did not see your message for 2 weeks
Here is a screenshot with some new stuff in it, that is all I can offer for now: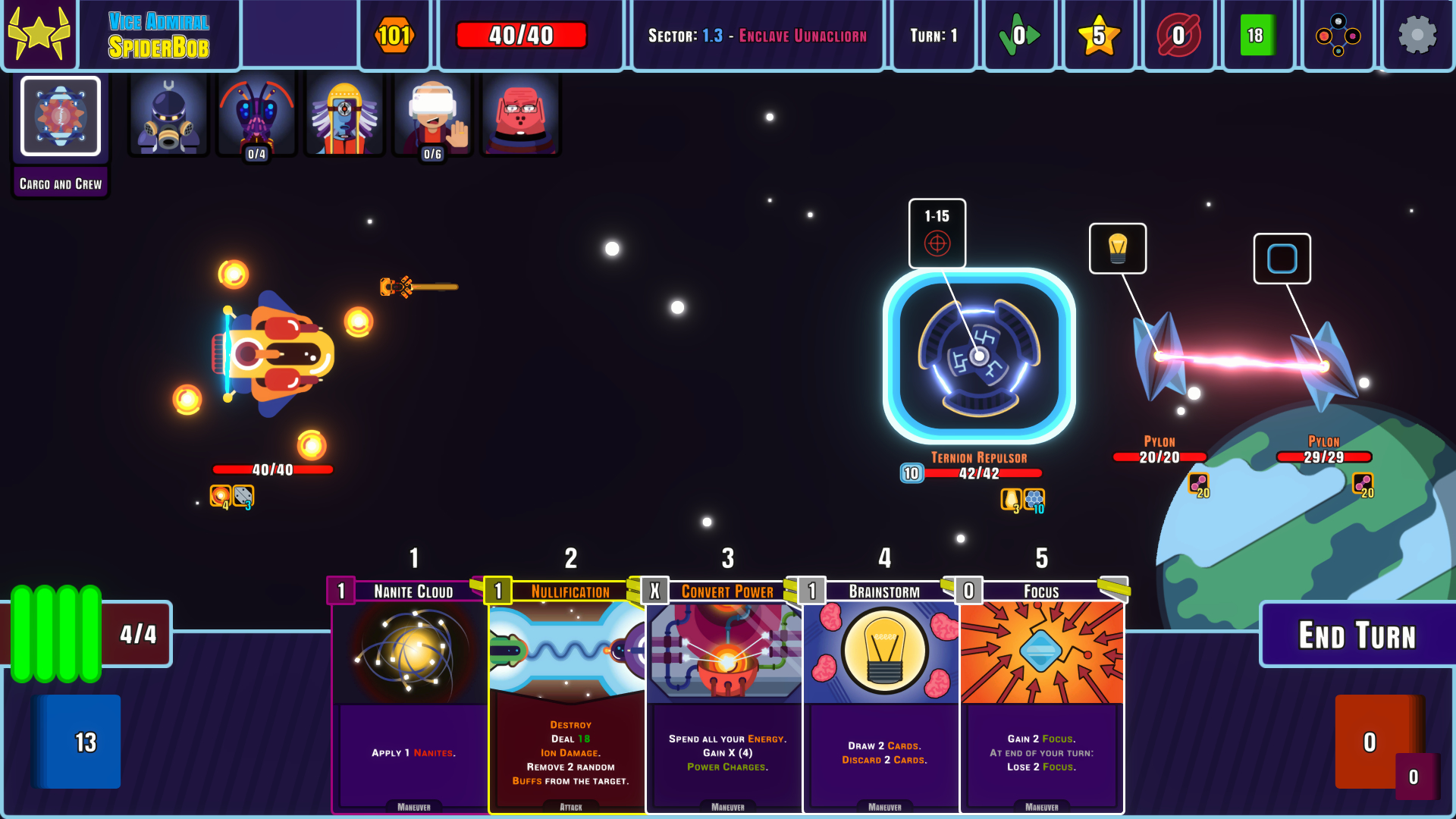 Hi CriticalScrewUp! I just downloaded the game. I tried both the 64 and 32 bit versions, and when I press "New Game," I get a screen with the frame of a battle (energy bars, settings button, draw and discard piles, etc), but nothing in it. I've tried deleting and redownloading, etc, but nothing helps. I loved your game when it was in development, and I can't wait to play it again and try out the new ships! Help?I tried downloading it to my local PC instead of onedrive. No luck
Solved! In the earlier version I played there were no save files. It looks like I just found out what happens when you try to play without naming a save file. :)
Wow, thank you for the kind words, I'm really glad you like it.
And sorry to answer so late (it was nighttime here).
I knew there might be some issues with the switch to multiple save files but never saw them myself. Glad you got it working eventually.
I will make a note to look at that situation again, there are always more bugs to find, so if (or when) you find more, please let me know.
Found a bug. A level 3 nullification still gets destroyed even though the text indicates that it doesn't.
Is the game 32 or 64 bit?
It should work just fine either way, I always build for both.
Just downloaded it. The zip only contains the 64bit version? Trying to run it on a 32 bit win 7 and getting the error that this file is not compatible with this version of windows
Then I will try and make you a version that actually works.
Ok so I made a 32bit version (you can download it where the others are)
BUT, there is a high chance it will not work anyway.
I looked into that a bit more and it looks like there are problems with the newer Unity3D versions and Win7 (If that is the case you might just get a black screen)
I'm still looking if there is a way to get around this though, but there might not be one.
Thx. It is working now. :)
Is this game still going to be updated?
Hey, thanks for asking and yes it is.
I fell of the wagon for a little bit because I was on and off sick half of December and January.
But I am now back in the dev-saddle :)
Currently working on enemies for the second sector.
Will probably upload a small update next week, that just fixes some bugs I noticed and fixed already.
Sorry to keep you waiting for that long.
Ah, okay. Is the boss supposed to be impossible so that you can't get to the second sector, then? Because currently, it's... rather insane.

You can totally win that fight via several different methods.
Hint: When you kill the big main part, the small ones explode too.
I really love the UI, it looks extremely well made and polished. A little music could go a long way. The gameplay concept seems interesting and unique but card games aren't my thing.

Good luck with your game! I'm sure it will succeed.


Thank you, music is on the agenda, but there are a lot of things on my todo list with higher priority for now.
Glad you like the UI, because i am never sure it's good enough yet.